Japanese visa service in Hai Phong will help you understand more about the Japanese visa application process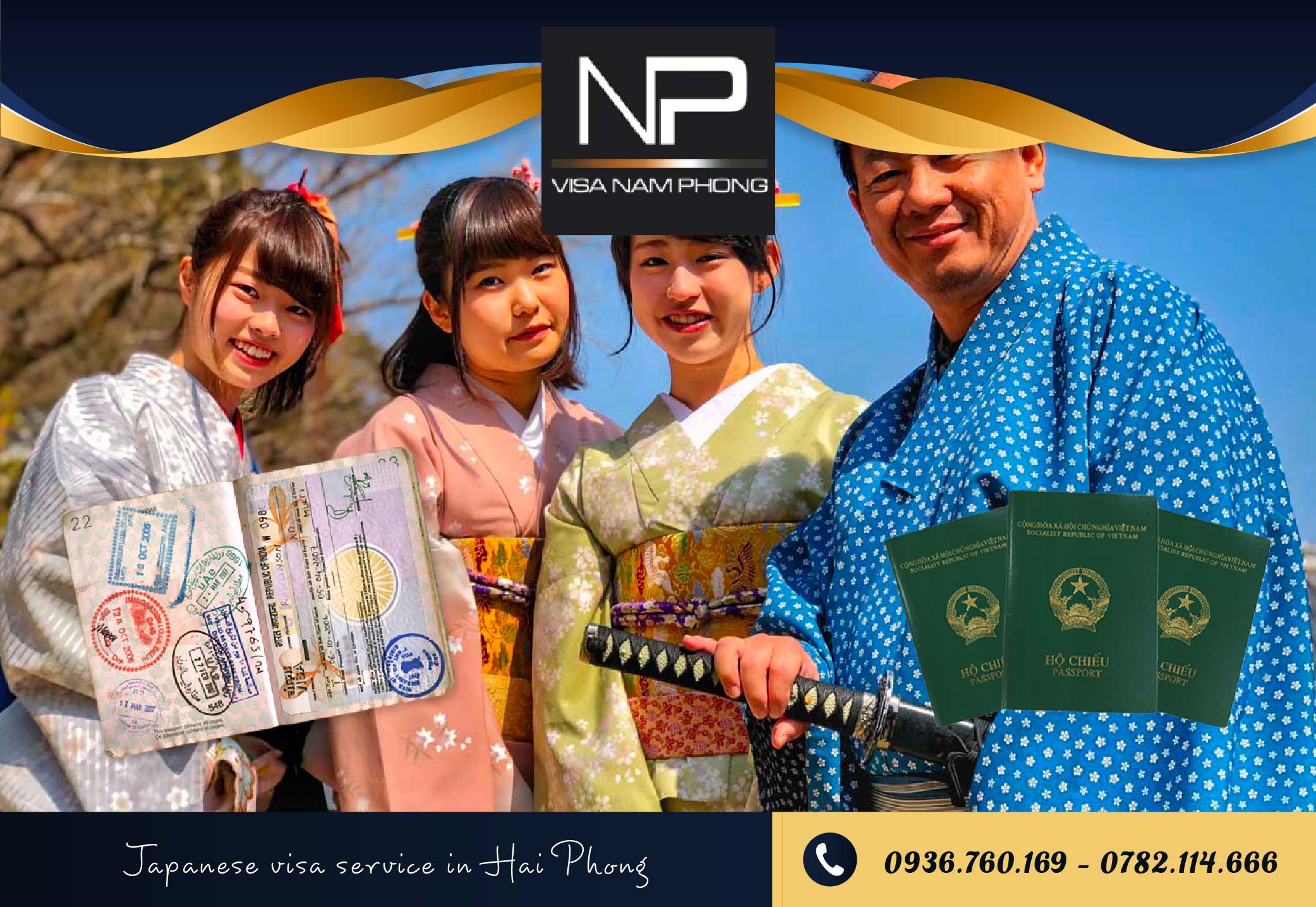 Japan - The country of the rising sun is not only famous for cherry blossoms, Mount Fuji, but also the cradle of a unique and diverse culture with friendly, hospitable people and advanced science. . Today, the number of Vietnamese people wishing to go to Japan to work, study abroad ... especially tourism is increasing. Therefore, the demand for Japanese tourist visas also increases. Nam Thanh provides prestigious and quality Japanese tourist visa services.
For customers in the inner Hanoi area, we support receiving documents and paying visas at home for customers. As for customers who live far away, in the province ... we support receiving and paying visas by mail.
Procedures for applying for a Japanese tourist visa
Procedures for Japanese tourist visa for individuals
To be granted a visa to Japan for tourism, you need to prepare the following documents:
01 passport valid for more than 6 months (with signature of the person in the passport).
01 photo size 4,5x4,5 with white background.
01 household registration book (copy) - If you go with the whole family.
01 marriage certificate (copy) - If husband and wife go together.
01 Declaration form signed and left blank (Contact to receive Forrm).
Procedures for applying for Japanese tourist visa for business owners
Customers need to prepare 01 business registration license (Notarized poto).
Tax report for the last 3 months and the State budget remittance (notarized copy).
Procedures for applying for Japanese tourist visa for customers working on contracts
Labor contract (Copy of company stamp) or Appointment of position (Notarized copy) or application for leave.
Decision to appoint a position (from Head of Department or higher).
Payroll for the last 6 months or Income Statement.
Insurance book if any (notarized copy).
For customers who are covered by the company all costs, customers need to prepare:
01 Application for leave to study in Japan confirmed by the company.
01 Decision to send to visit or study in Japan issued by the company, including a commitment to pay all costs.
01 Copy of the business license of the company.
01 Certificate of tax payment of the enterprise.
Verify that the company's account balance is sufficient to cover the number of guests.
Labor contract or decision to dismiss each member.
For retired guests: Retirement decision, retirement book, (or Decision on retirement or decision to retire under the regime of 76 ....) (Notarized poto).
After watching through Japanese visa service in Hai Phong, you still have questions, please contact us.
Visa Hai Phong - Visa professional
Visa Hai Phong specializes in providing Visa services, visa extension in Hai Phong, we bring customers the best Visa services in the fastest time with the most appropriate cost.
Address: 631B Thien Loi, Vinh Niem Ward, Le Chan District, Hai Phong.
Hotline: 0936.760.169 - 0782.114.666
Email: This email address is being protected from spambots. You need JavaScript enabled to view it.