Australia's Kangaroo Island is not only famous for its modern architecture, with its beautiful natural environment. But also attracts tourists by the world's leading economic, educational and cultural development. Australian tourism is becoming a favorite export trend of Vietnamese in recent years. However, to own a powerful Australian Visa is not easy. Especially at the end of the year, the Consulate was stricter in the process of document review. On this occasion, the visa drop rate of Vietnamese people is very much. Australian visa service in Hai Phong will help you understand more about the Japanese visa application proces.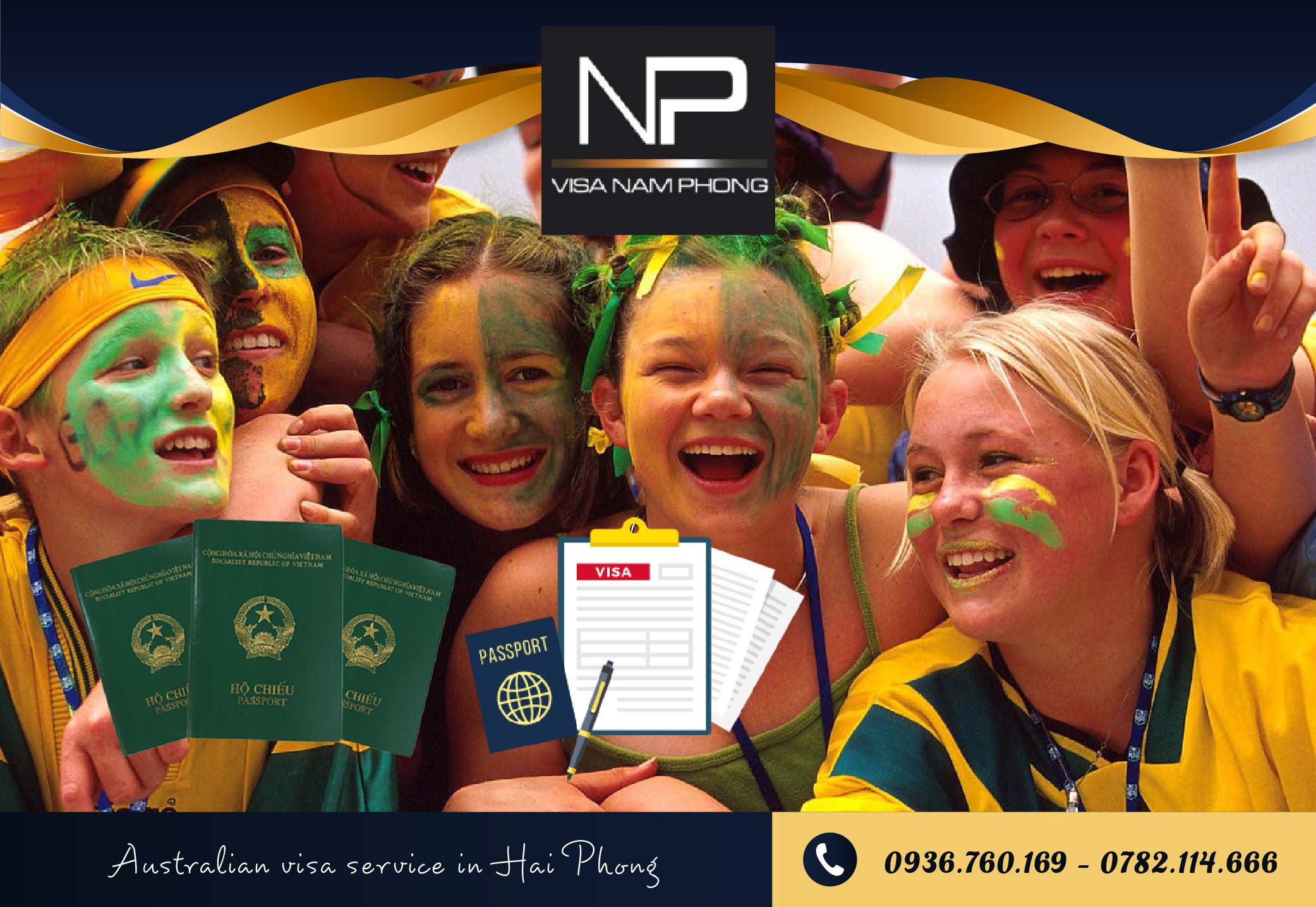 WHAT DOES THE AUSTRALIA TOURISM VISA APPLICATION DOCUMENTARY?
You do not have to go through the interview with a consular officer like Visa USA. So when applying for an Australian tourist visa, you need to pay special attention to the application procedures, and the related documents. Completion of the application process looks like you have 80% of the Australian Visa in your hand. Similar to the tourist visa procedure in other developed countries, the Australian visa application includes:
PERSONAL DOCUMENTATION
Passport - Passport valid within 6 months.
Identity card or Citizen card.
1 4 × 6 photo (international standard form).
Registration book
Information on Australian Visa declaration form (background profile).
WORKING DOCUMENTATION
If you are an employee, a worker or an employee:
Labor contract / Recruitment / appointment decision.
Salary for the last 3 months.
Application for leave.
If you are a business owner, you need to provide the following documents:
Business registration license.
The original tax payment confirmation for the last 3 months of the company.
Certificates of account balance of the company;
If the family has a student / student, add:
Student / Student Card / or Original School Certificate.
Application for leave.
If the child is under 18 years of age, not accompanied by a parent. Then also prohibits more authorization to travel.
After watching through Japanese visa service in Hai Phong, you still have questions, please contact us.
Visa Hai Phong - Visa professional
Visa Hai Phong specializes in providing Visa services, visa extension in Hai Phong, we bring customers the best Visa services in the fastest time with the most appropriate cost.
Address: 631B Thien Loi, Vinh Niem Ward, Le Chan District, Hai Phong.
Hotline: 0936.760.169 - 0782.114.666
Email: This email address is being protected from spambots. You need JavaScript enabled to view it.