Experience in applying for a visa to Japan in Hai Phong will help you understand more about the Japanese visa application process.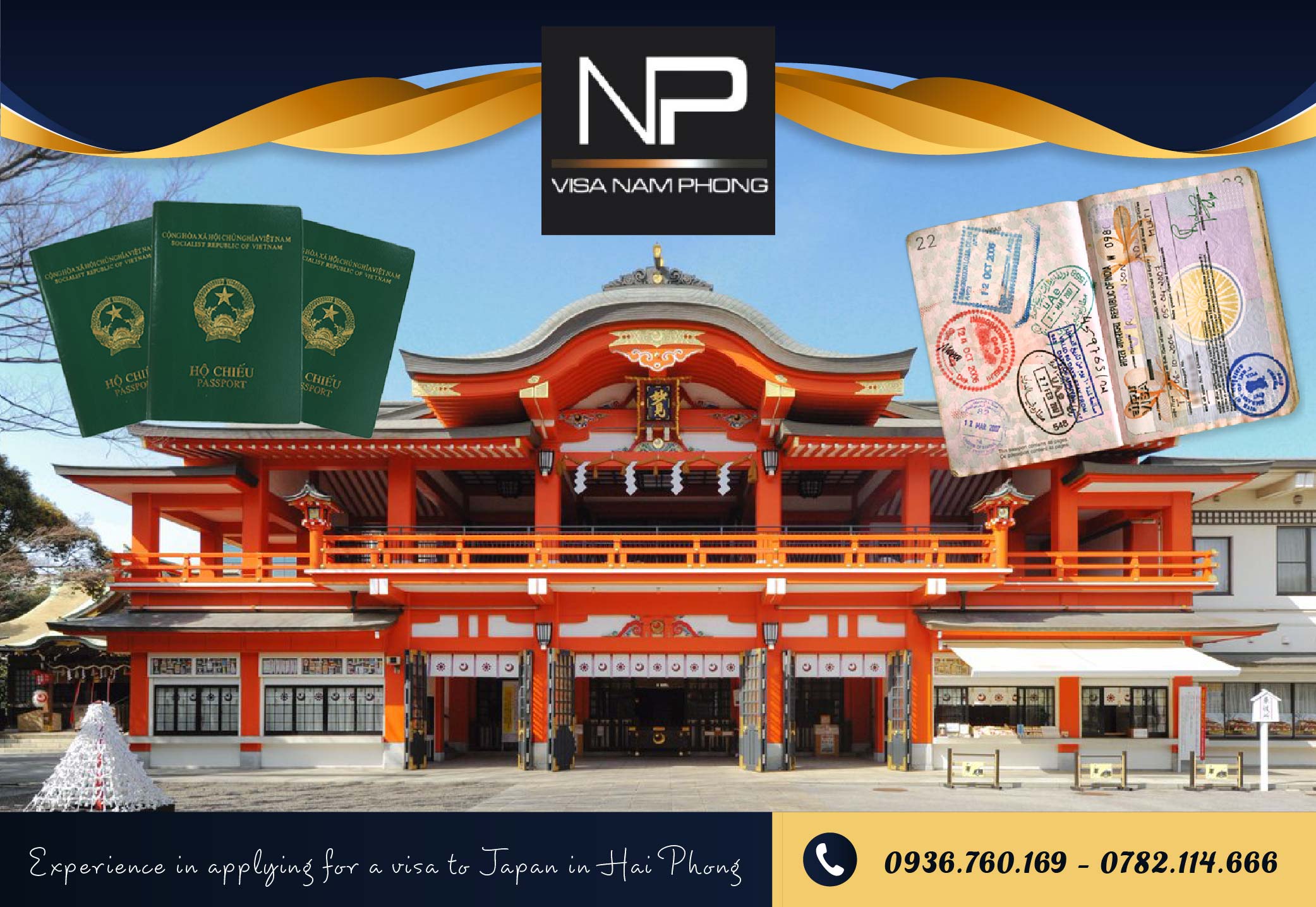 You should arrive at the Embassy (Embassy) and the Consulate General (TLS) about 30-60 minutes before work to queue. At working time, the staff of the Embassy and TLS will hand out the number to the visa applicant in order from top to bottom, from left to right. Note this to line up correctly.

There are some cases in which numbers will be received in order to apply for a Japanese tourist visa as a Japanese citizen, person over the age of 60, and a woman accompanying a child.

Inside the filing area is available for writing but usually will not be enough. You should bring school room ink for additional information. Remember to bring along your files / stickers as well to attach photo cards (if needed).

The time to approve and return the results of the visa application is about 8-10 days. The results will be notified over the phone, so be sure to wait for this call after this time.
If you are applying for a group Japanese tourist visa, only the application date is required. On receiving the date, only one representative needs to pick up.
Visa applications cannot be submitted by phone, email or fax ...
The field is up to bring a feature of the kernel in, visa does not be level up.
After watching through Experience in applying for a visa to Japan in Hai Phong, you still have questions, please contact us.
Visa Hai Phong - Visa professional
Visa Hai Phong specializes in providing Visa services, visa extension in Hai Phong, we bring customers the best Visa services in the fastest time with the most appropriate cost.
Address: 631B Thien Loi, Vinh Niem Ward, Le Chan District, Hai Phong.
Hotline: 0936.760.169 - 0782.114.666
Email: This email address is being protected from spambots. You need JavaScript enabled to view it.