Prestigious visa services to Japan in Hai Phong will help you understand more about the Japanese visa application process.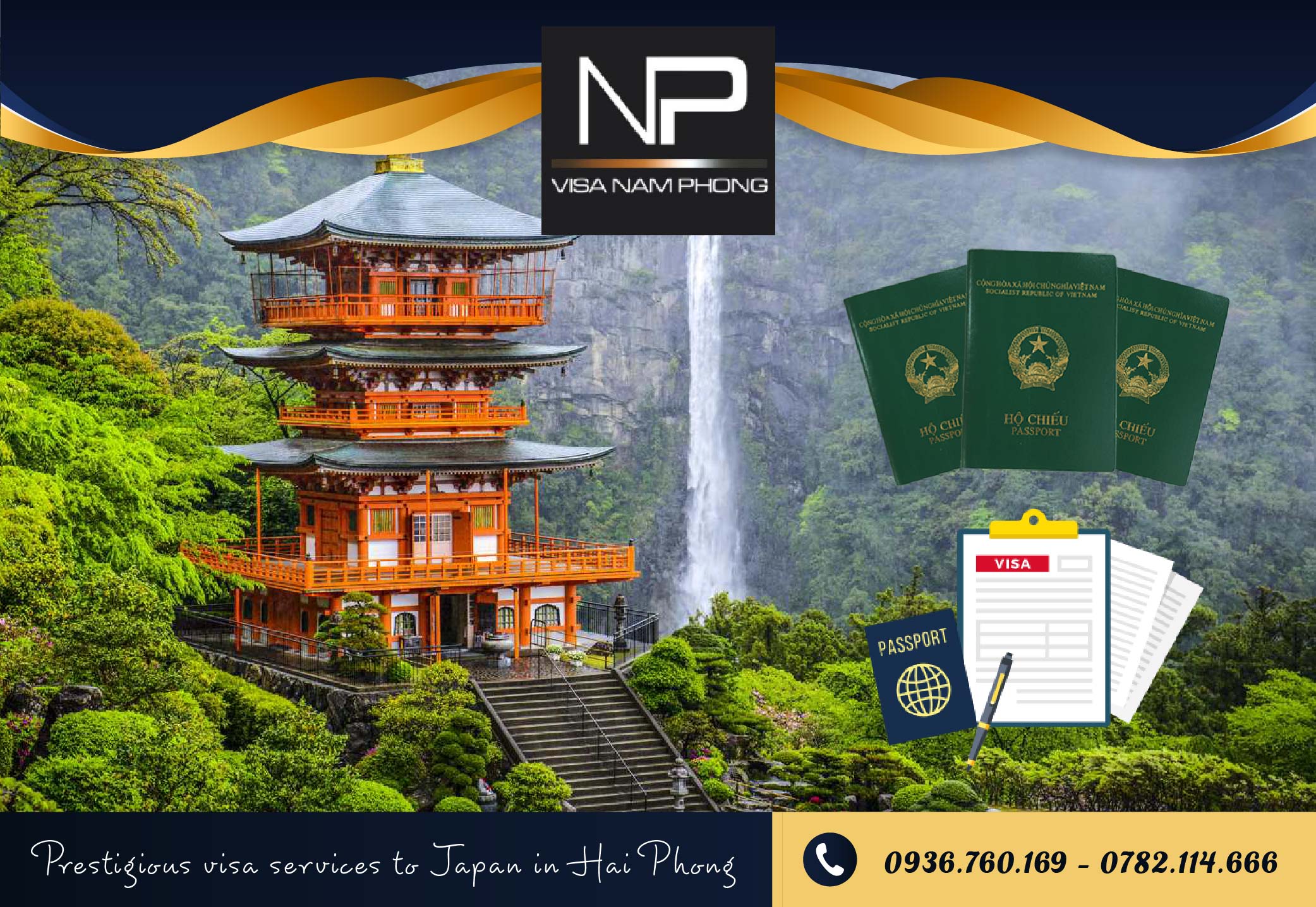 Many customers seeking visa services in Visana shared that they had to surrender after applying for a Japanese visa by themselves and having too many problems:
Spend time searching for information, standard visa application process
Difficult to grasp information and regulations constantly updated from the Consulate
Many errors in the visa application process
Weak profile, low visa pass rate
If you are also facing these headache difficulties, Visana will definitely help you get a Japanese visa quickly and conveniently.
Step 1: Prepare application for Japanese visa (refer to checklist below)
Step 2: Apply for a Japanese visa
Applicants apply at 1 of 2 following addresses:
Embassy of Japan in Hanoi: 27 Lieu Giai, Ba Dinh, Hanoi
Japanese Consulate General in TP. Ho Chi Minh City: 261 Dien Bien Phu, District 3, City. Ho Chi Minh
Time to receive application: from 8:30 to 11:30 from Monday - Friday (except holidays);
Step 3: Receive Japanese visa result
Processing time is normally 5 working days from the date of submission.
Applicants bring the receipt of documents to the Embassy / Consulate General to receive the results.
Pay consular fees if issued with a Japanese visa.
Time to return visa results: from 13:30 to 16:45 from Monday - Friday (excluding holidays).
Prepare the profile
Viet Uy Tin relies on customers' records to give detailed advice on visa paperwork to Japan. Depending on the type of visa you will be consulted to prepare appropriate documents
Complete profile
Review papers accurately and logically according to each type of visa applying for
Translation and notarization of the above documents
Complete the information according to the Embassy's forms
Make an appointment as required by the Embassy
Pay the visa fee collected by the Embassy as required
Arrange papers in the correct order as prescribed

Interview
Explain all visa applications to customers before going to the interview
Consulting customers to answer interviews (in English) with the highest results
Interpret interview procedures as required by the Embassy
Instruct customers to bring original documents to the interview
Supplement additional papers (if any) during the interview
When Viet Uy Tin has examined the application, the rate of obtaining Visa is up to 99.99%.

Get results
Customers receive live results and check personal information on visa at the Embassy.
The time to receive the results of the visa application to Japan is 5-7 working days.
After watching through Prestigious visa services to Japan in Hai Phong, you still have questions, please contact us.
Visa Hai Phong - Visa professional
Visa Hai Phong specializes in providing Visa services, visa extension in Hai Phong, we bring customers the best Visa services in the fastest time with the most appropriate cost.
Address: 631B Thien Loi, Vinh Niem Ward, Le Chan District, Hai Phong.
Hotline: 0936.760.169 - 0782.114.666
Email: This email address is being protected from spambots. You need JavaScript enabled to view it.