Procedures for visa to Japan in Hai Phong will help you understand more about the Japanese visa application process.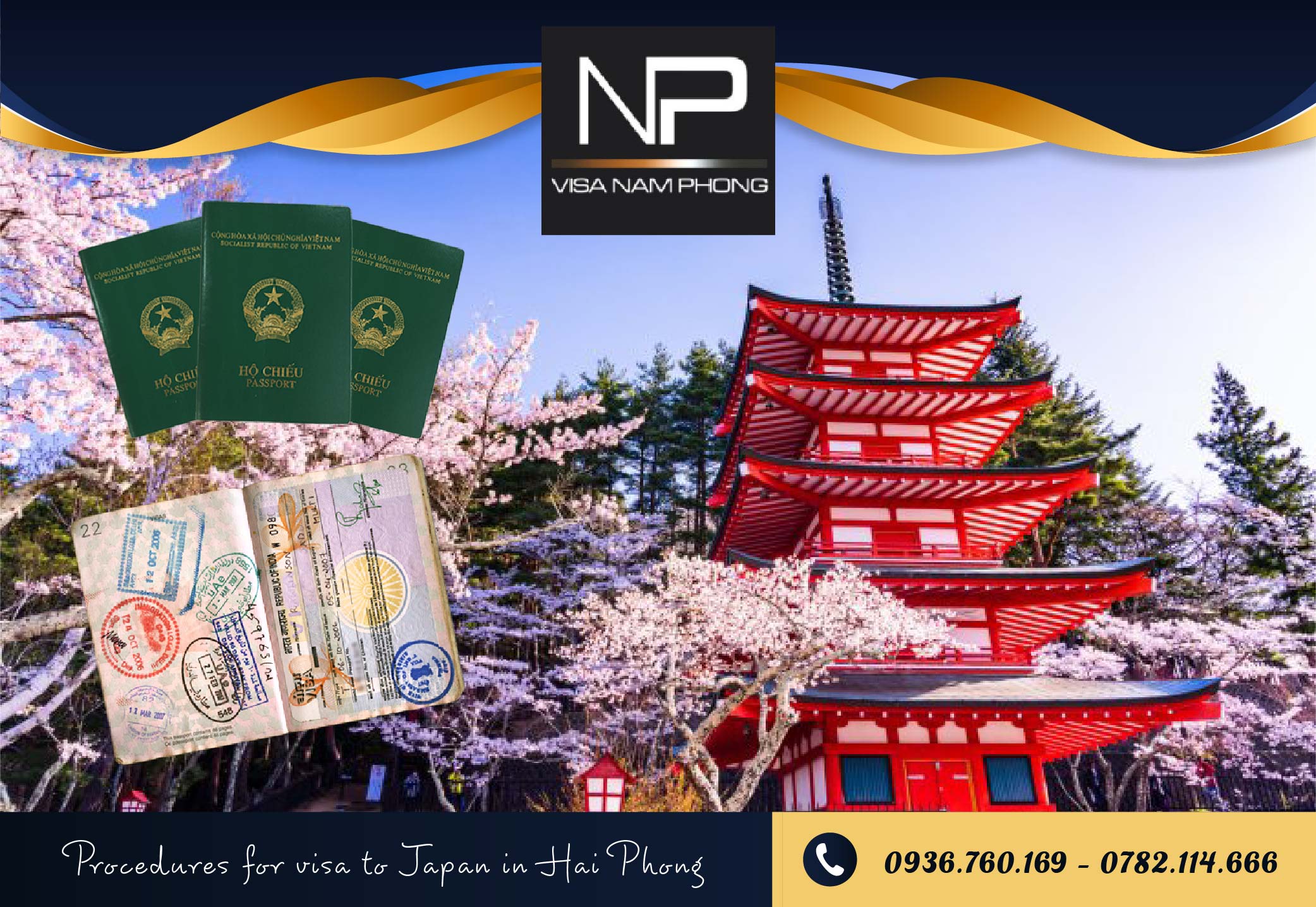 The full Japanese tourist visa application is available, you can go directly to the Embassy of Japan to apply.
When you come here you will need to present your identity card to the policeman at the embassy gate to be included. Enter, then you press the button and then get the file to submit the waiting number. The Embassy staff will receive and check your documents, if they are complete, they will give you a receipt. Those who update the record will be given the Missing Paper List, which should be supplemented to bring back the record.
Processing time: All days of the week from Monday to Friday (except for days off of the Embassy). Morning: from 8:30 to 11:30. It is best to arrive about 30 minutes early to line up to file.
Time to return Visa results: All weekdays from Monday to Friday (except holidays of the Embassy). Afternoon: from 13:30 to 16:45.
At the Embassy of Japan, you can receive the results of a Japanese tourist visa after 8 days from the date of application (in cases where more review time is required). At that time, we knew whether to pass or not.
Example: Apply for a visa this Monday morning, return results the next Thursday afternoon. Apply for a visa on Tuesday morning this week, with results the following Friday afternoon. Please wait patiently.
You should note that the Embassy of Japan (in Hanoi) will only accept applications from residents of Gia Lai, Binh Dinh, and the Consulate General of Japan (in Ho Chi Minh City) will only accept applications. profile of people with household registration from Dak Lak, Phu Yen and on. If you are not in the right area, you will need to submit a temporary residence certificate issued by the ward police or KT3.
After watching through Procedures for visa to Japan in Hai Phong, you still have questions, please contact us.
Visa Hai Phong - Visa professional
Visa Hai Phong specializes in providing Visa services, visa extension in Hai Phong, we bring customers the best Visa services in the fastest time with the most appropriate cost.
Address: 631B Thien Loi, Vinh Niem Ward, Le Chan District, Hai Phong.
Hotline: 0936.760.169 - 0782.114.666
Email: This email address is being protected from spambots. You need JavaScript enabled to view it.