Detailed Canadian visa application process in Hai Phong will help you understand more about the Canadian visa application process.To be able to visit and travel in a self-sufficient country, you must know the profile and process of applying for a self-sufficient Canadian tourist visa to prepare well the necessary documents and submit to the Embassy Canadian Consulate in Vietnam.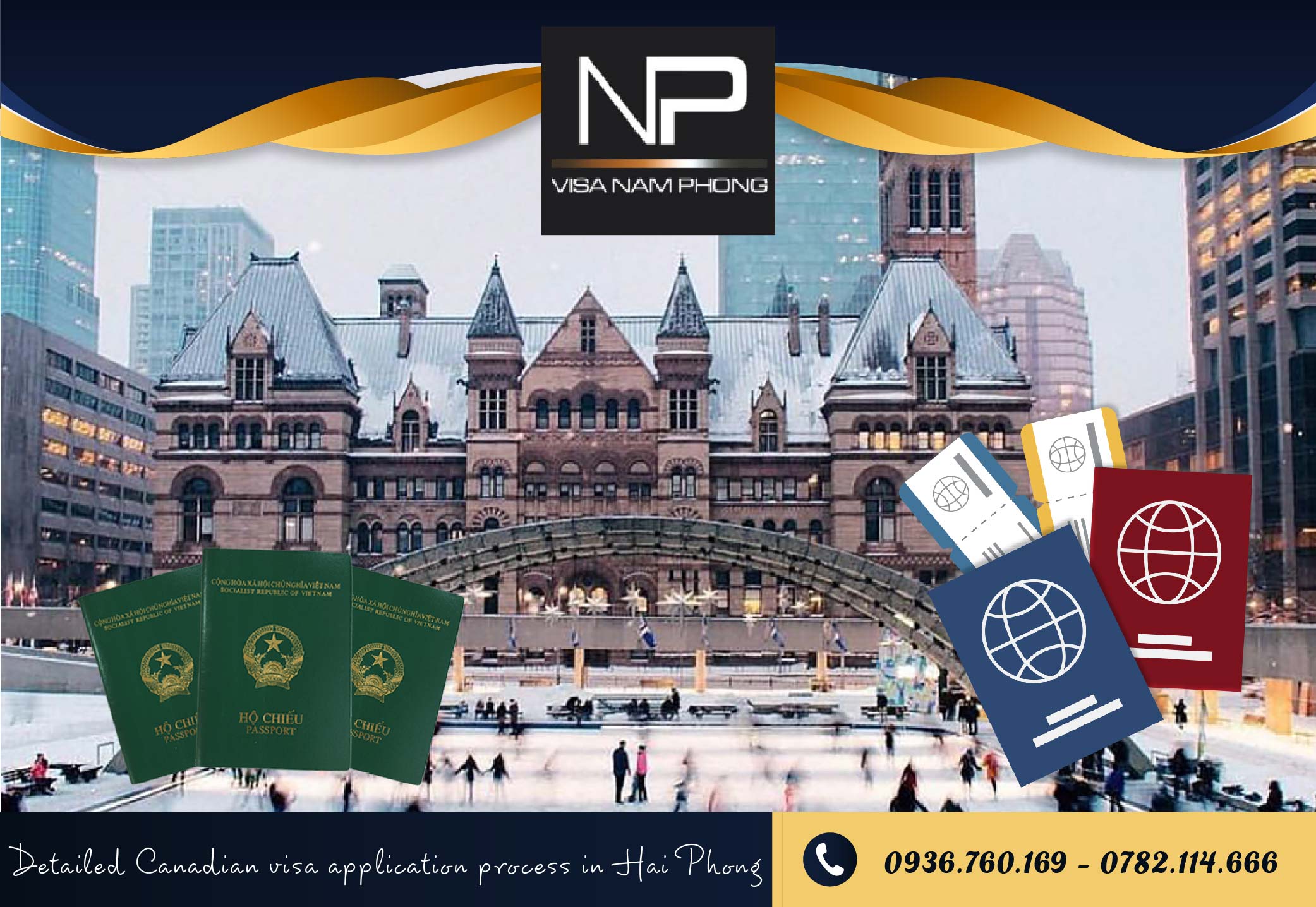 The process of applying for a Canadian tourist visa consists of 3 steps as follows:
Step 1: Prepare documents for Canada tourist visa
- Prepare all the papers according to the above information.
- Translating all documents in Vietnamese into English and notarized (except for passports and bilingual documents).
- In the dossier set, you should put the original Vietnamese version above the corresponding notarized translation for easy checking by consular staff.
Step 2: Apply for a Canadian visa
- You come to apply at the Canada Visa Application Center (CVAC - IOM):
In Hanoi: KT Floor 2A, Hong Kong Tower, 243 De La Thanh, Lang Thuong, Dong Da.
In the city. Ho Chi Minh City: PDD Building, 162 Pasteur, District 1.
- After the Consular officer has checked the application completely, you will receive a list of the submitted documents, and be taken to get the biometric data.
- Pay the Canadian visa fee of 153 USD and receive the collection receipt.
Step 3: Receive Canadian visa results
- After reviewing your application (usually about 42-60 days), CVAC will contact you according to the information in the application to invite you to receive the results.
- When you come to CVAC, bring with you: Original ID card + copy and a list of documents that IOM issued when you come to submit your application.
After watching through Detailed Canadian visa application process in Hai Phong, you still have questions, please contact us.
Visa Hai Phong - Visa professional
Visa Hai Phong specializes in providing Visa services, visa extension in Hai Phong, we bring customers the best Visa services in the fastest time with the most appropriate cost.
Address: 631B Thien Loi, Vinh Niem Ward, Le Chan District, Hai Phong.
Hotline: 0936.760.169 - 0782.114.666
Email: This email address is being protected from spambots. You need JavaScript enabled to view it.