Profile visa to Australia in Hai Phong will help you understand more about the Australian visa application process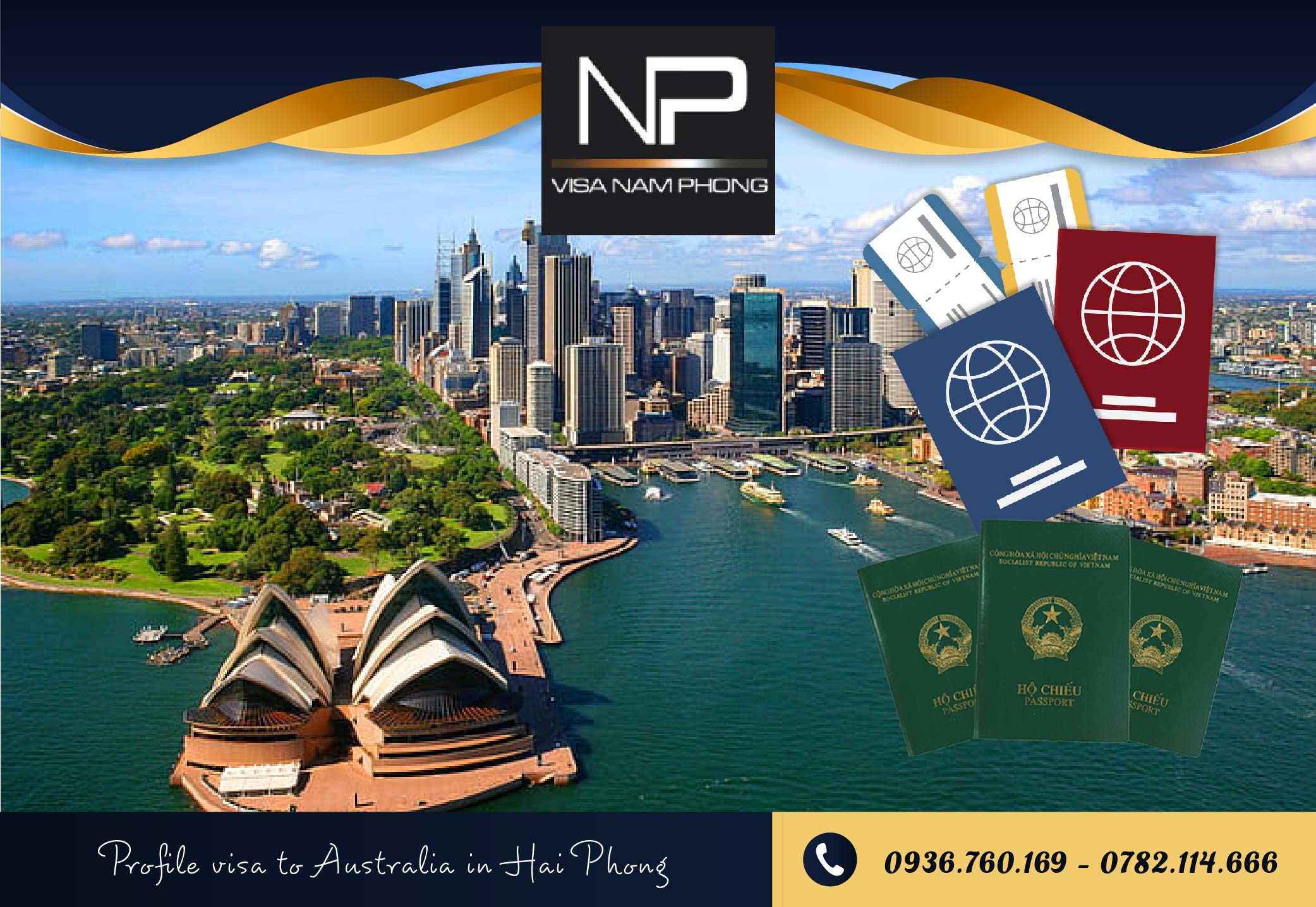 Application for Australian visa, Australian tourist visa
Surely when you have learned about how to apply for an Australian visa, you also know that Australian visa application is one of the important contributing issues in getting a visa to Australia or not. So what does an Australian visa application include? How to arrange Australian visa application in accordance with regulations? The following Etrip4u will share with customers the documents and procedures to be prepared when applying for an Australian tourist visa:
01 photo 4cmx6cm
Original passport book (At least 6 months left and blank page to fill in visa results)
Copy passports
Identification declaration (In the case of children under 18 years old, you will be provided by Etrip4u when contacting us).
Certified copy of household registration book
Certified copy of identity card
Copy of birth certificate eggs
Certified copy of marriage certificate (If you are married).
Round trip ticket booking
Detailed travel schedule
Documents proving financial when applying for an Australian visa
Bank account statement (note only the last 3 months' statement)
Copies of red book, valuable papers: Real estate sale and purchase paper, car registration, shares, ...
Copy of Savings book and confirmation of account balance of savings book (if not, skip)
Proof of work when applying for an Australian visa
If you are an employee, you should have:
Labor contract
Application for leave
If you are a business owner, you should have:
Notarized copy of business registration license
Copy of tax papers for the last 3 months.
If you are a student, you should have:
Student card / student card.
Health insurance card.
Confirm school leave.
In addition, if you have an invitation letter from Australia, it is necessary to specify the information of the invitee and the information of the invitee.
After watching through Profile visa to Australia in Hai Phong, you still have questions, please contact us.
Visa Hai Phong - Visa professional
Visa Hai Phong specializes in providing Visa services, visa extension in Hai Phong, we bring customers the best Visa services in the fastest time with the most appropriate cost.
Address: 631B Thien Loi, Vinh Niem Ward, Le Chan District, Hai Phong.
Hotline: 0936.760.169 - 0782.114.666
Email: This email address is being protected from spambots. You need JavaScript enabled to view it.