Visa services to Hong Kong in Hai Phong will help you understand more about the Hong Kong visa application process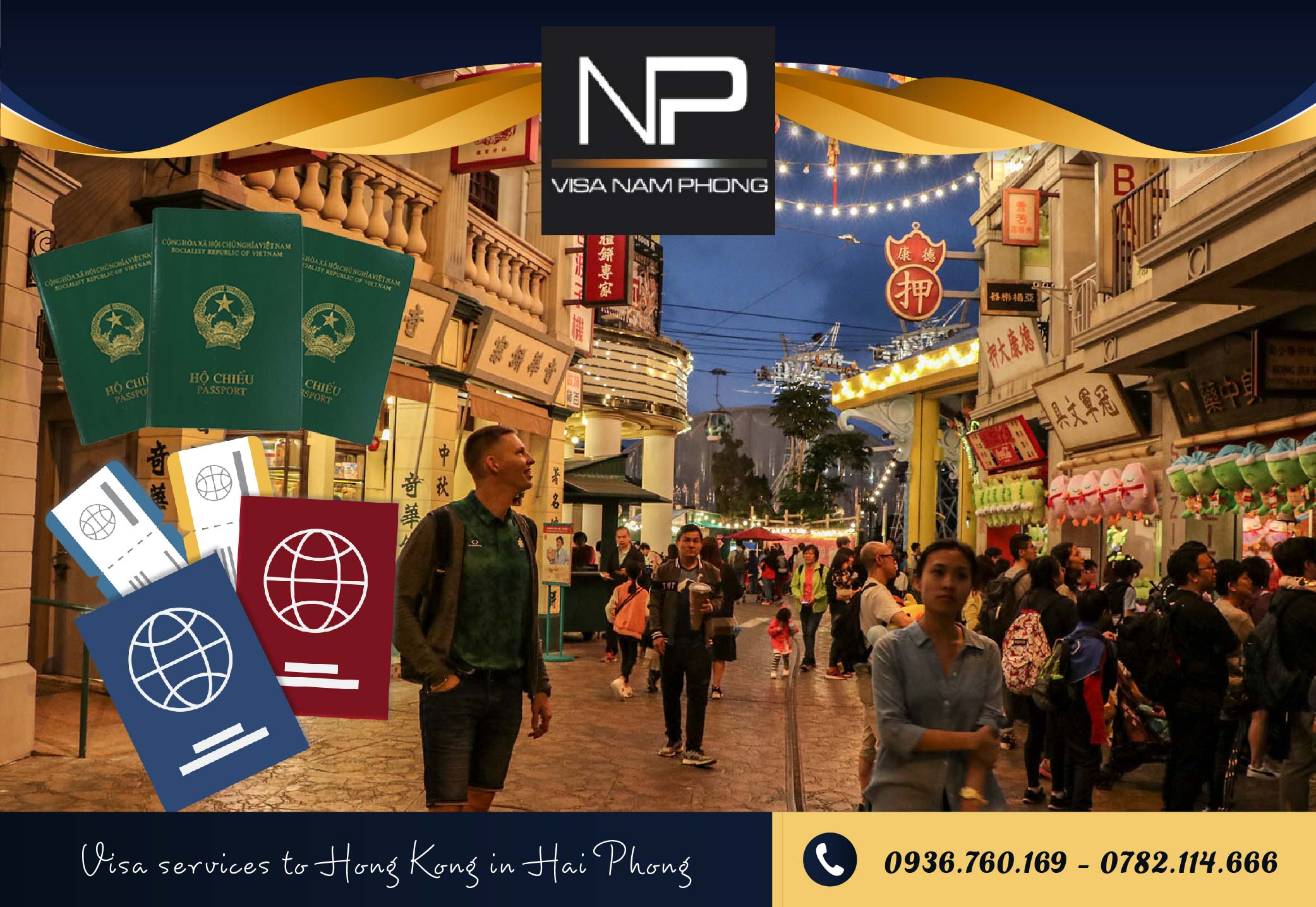 Step 1: Apply for a Hong Kong visa
- The time to receive documents from the Chinese Consulate General or the Embassy is from 8:30 am to 11:30 am.
- Before entering the Chinese Embassy or Consulate General, you will have to present your identity card or passport at the police counter, and pass through the security area.
- Here you will submit your application, the Consulate / Embassy officer will check from your profile to your profile details, as well as ask you some questions related to your profile if needed. set.
- When the application is complete and correct, you will receive a receipt and appointment date and time and return the application. Here, as your visa application procedure is completed, your job is now just waiting for an interview (if any) and receiving a visa if approved.
Step 2: Additional records
- While your application is waiting for approval, if the paperwork is flawed, the staff of the Consulate / Embassy will notify you by phone for additional information. But if your documents are enough, you will not notify.
Step 3: Interview round
- While waiting for application approval, in addition to requesting additional documents (if missing), you may also call for an interview if the Embassy / Consulate feels that the paper has some problem. Some official will call you up for an interview.
However, if you are called for an interview, do not worry, but answer fluently and honestly, because most of the questions here are only for checking the information you have provided in your application. only visa.
Step 4: Pay the fee and receive the visa
- According to the receipt and the appointment date and time, you go to the Embassy or Consulate General of China to get your application back, pay the fee and receive your visa. Time to receive visa from 14:00 to 16:00, working from Monday to Friday.
After watching through Visa services to Hong Kong in Hai Phong, you still have questions, please contact us.
Visa Hai Phong - Visa professional
Visa Hai Phong specializes in providing Visa services, visa extension in Hai Phong, we bring customers the best Visa services in the fastest time with the most appropriate cost.
Address: 631B Thien Loi, Vinh Niem Ward, Le Chan District, Hai Phong.
Hotline: 0936.760.169 - 0782.114.666
Email: This email address is being protected from spambots. You need JavaScript enabled to view it.