Note when interviewing for a Hong Kong visa in Hai Phong will help you understand more about the Hong Kong visa application process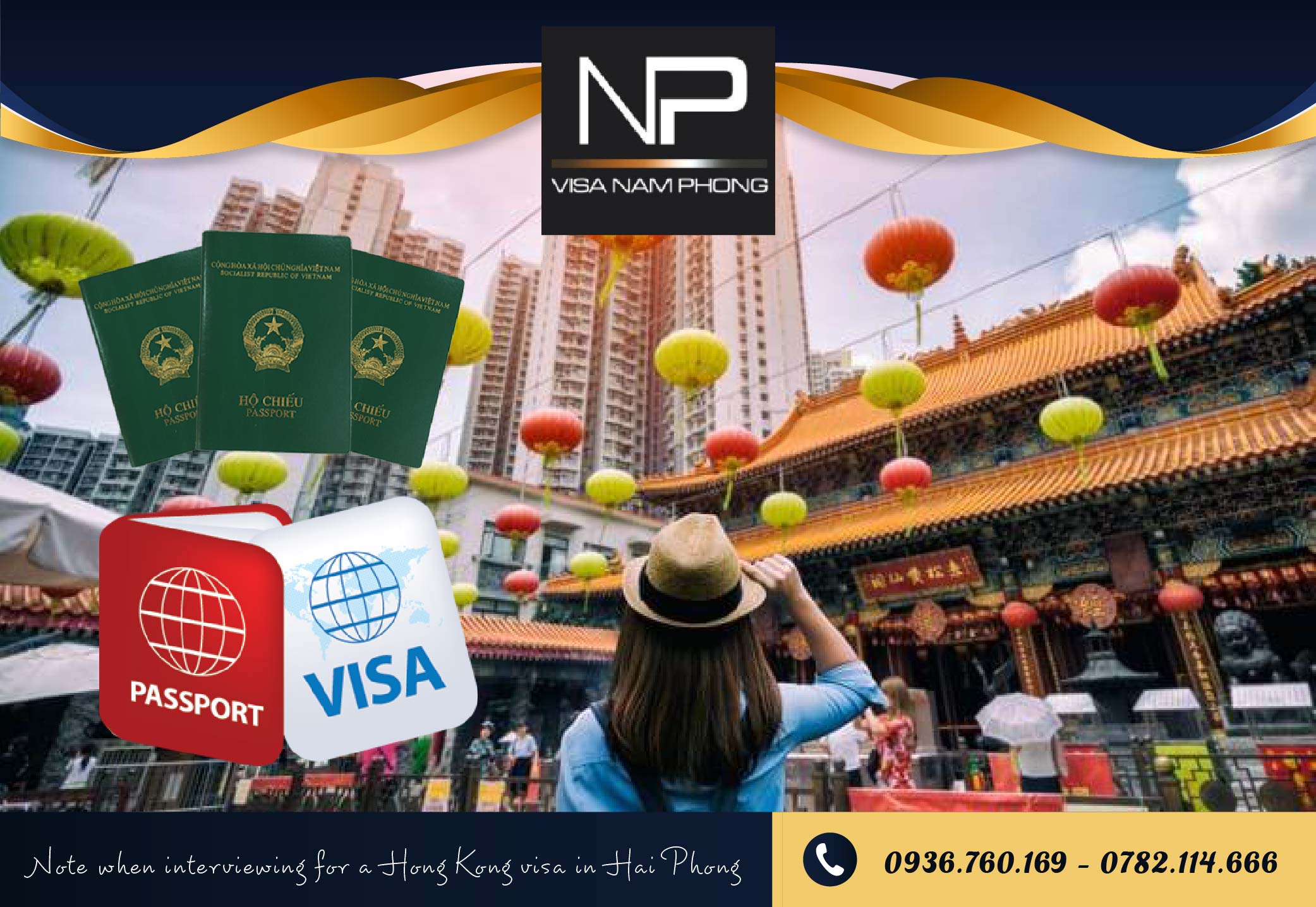 Some Questions About Hong Kong Visa Application
1. Where to apply for Hong Kong visa?
There are currently two locations to receive Hong Kong visa applications.
For visa applicants with household registration from Da Nang to the South: Apply for a visa at the Chinese Consulate General in Ho Chi Minh City. Ho Chi Minh City at 75 Hai Ba Trung, District 3, City. Ho Chi Minh City, Vietnam.
For visa applicants with household registration from Hue to the North: Apply for a Hong Kong visa at the Chinese Embassy at 46 Hoang Dieu Street, Ba Dinh, Hanoi.
Note: The time to receive visa applications only lasts from 9:00 to 11:00 on weekdays from Monday to Friday, so please remember to stay in this time slot to avoid missing out.
2. Hong Kong visa application documents for children to accompany?
For children traveling with you, you need to prepare the following documents for your child:
The child's original passport;
Certified copy of child's birth certificate
Power of attorney from parent certified by local authorities (if accompanied by mother or father)
Child visa application form
3. Requirements for the documents in the application for a visa to Hong Kong?
When preparing a visa application to Hong Kong, you must ensure the following requirements:
Passport must not show any sign of causing suspicions of tampering and its owner, be not erased or modified, photo must have a hybrid seal or security logo and the pages are not torn off. The validity period of the passport up to the end of the required visa period is at least 6 months.
The visa declaration must be printed or typed and the visa applicant must sign and answer fully and accurately the questions on the affidavit.
Do not wear profile photos, hats and black glasses, nor photos taken from other documents.
After watching through Note when interviewing for a Hong Kong visa in Hai Phong, you still have questions, please contact us.
Visa Hai Phong - Visa professional
Visa Hai Phong specializes in providing Visa services, visa extension in Hai Phong, we bring customers the best Visa services in the fastest time with the most appropriate cost.
Address: 631B Thien Loi, Vinh Niem Ward, Le Chan District, Hai Phong.
Hotline: 0936.760.169 - 0782.114.666
Email: This email address is being protected from spambots. You need JavaScript enabled to view it.