Profile visa to Taiwan in Hai Phong will help you understand more about the Taiwan visa application process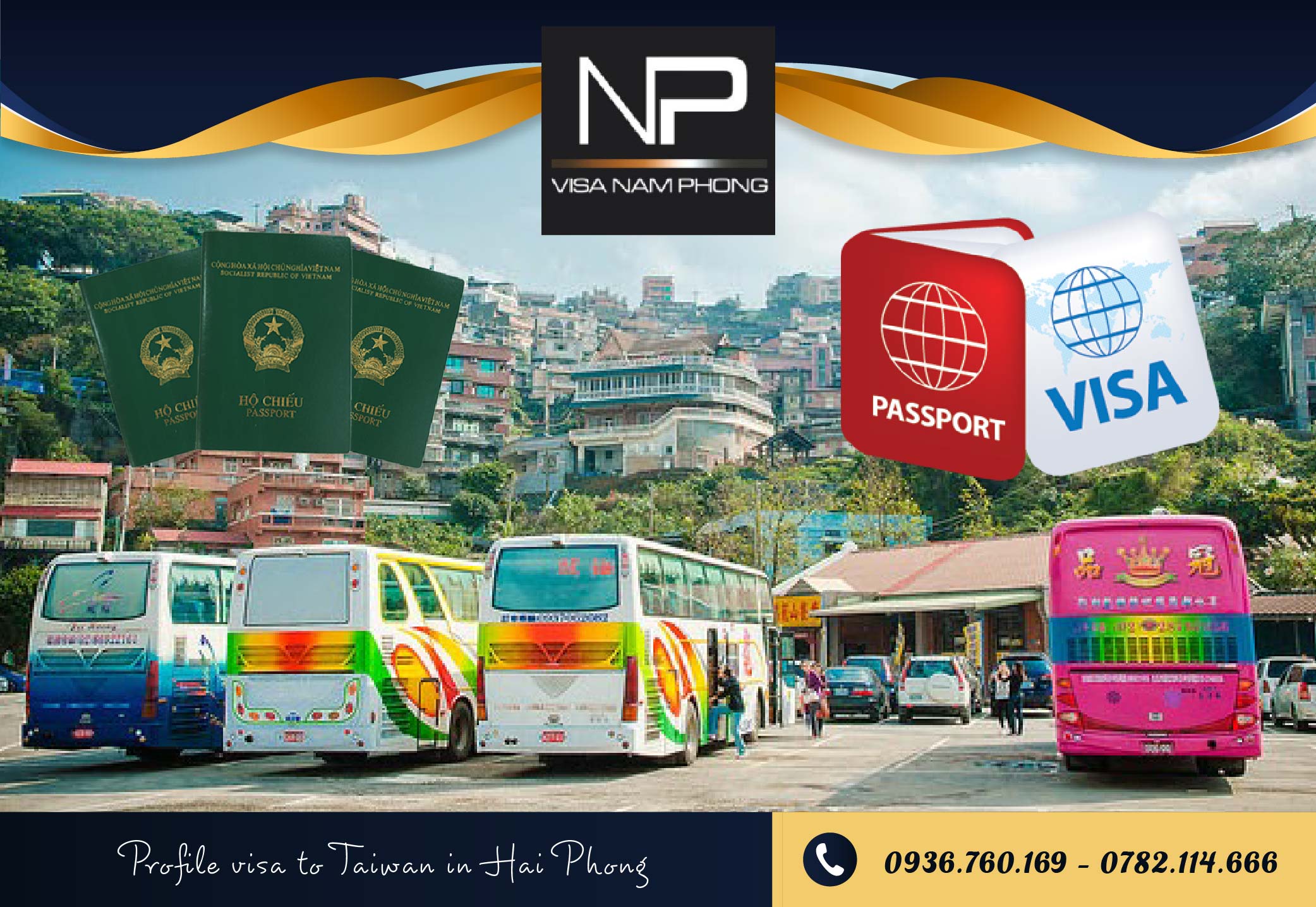 1. Passport valid for 6 months or more: original and 1 photocopy, only a photo of the visa pages and with immigration stamp and passport photo.
2. Visa application form
3. Two 4 × 6 photos: white background taken within 3-6 months
4. Certificate of employment
Labor contract
Health insurance (required)
Original social insurance
A copy of the travel leave signed and certified by the authorized representative of the company where you are working.
If you are a business owner, a certified copy of your business registration certificate must be provided.
5. Proof of finance
Copy of bank savings book
Certifying land, house, property
Asset value at least 100 million VND.
6. Round trip air ticket
7. Confirm hotel reservation
You fully prepare the documents to apply for a Taiwan visa. Include:
Fill out the Taiwan Visa application form: You fill in online then print out and paste the photo.
This step is quite difficult because the amount of information needed to provide is very high.
In addition to having to fill out in English, when filling out the form, the applicant must be truthful with each information they provide, ensuring the reasonableness with the actual personal circumstances as well as suitable documents. other intelligence in the profile.
Prepare documents:
Identification papers: Passport, ID card ...
Proof of work: Labor contract, Leave application, business registration ...
Financial proofs: Savings book, real estate red book, car registration ...
Other documents: Travel insurance, air ticket booking, hotel booking ... These documents are very important because if the information is incorrect or does not match the information in the visa application, the rate of visa your will not be high.
After watching through Profile visa to Taiwan in Hai Phong, you still have questions, please contact us.
Visa Hai Phong - Visa professional
Visa Hai Phong specializes in providing Visa services, visa extension in Hai Phong, we bring customers the best Visa services in the fastest time with the most appropriate cost.
Address: 631B Thien Loi, Vinh Niem Ward, Le Chan District, Hai Phong.
Hotline: 0936.760.169 - 0782.114.666
Email: This email address is being protected from spambots. You need JavaScript enabled to view it.