Note when interviewing for a Portuguese visa in Hai Phong will help you understand more about the Portuguese visa application process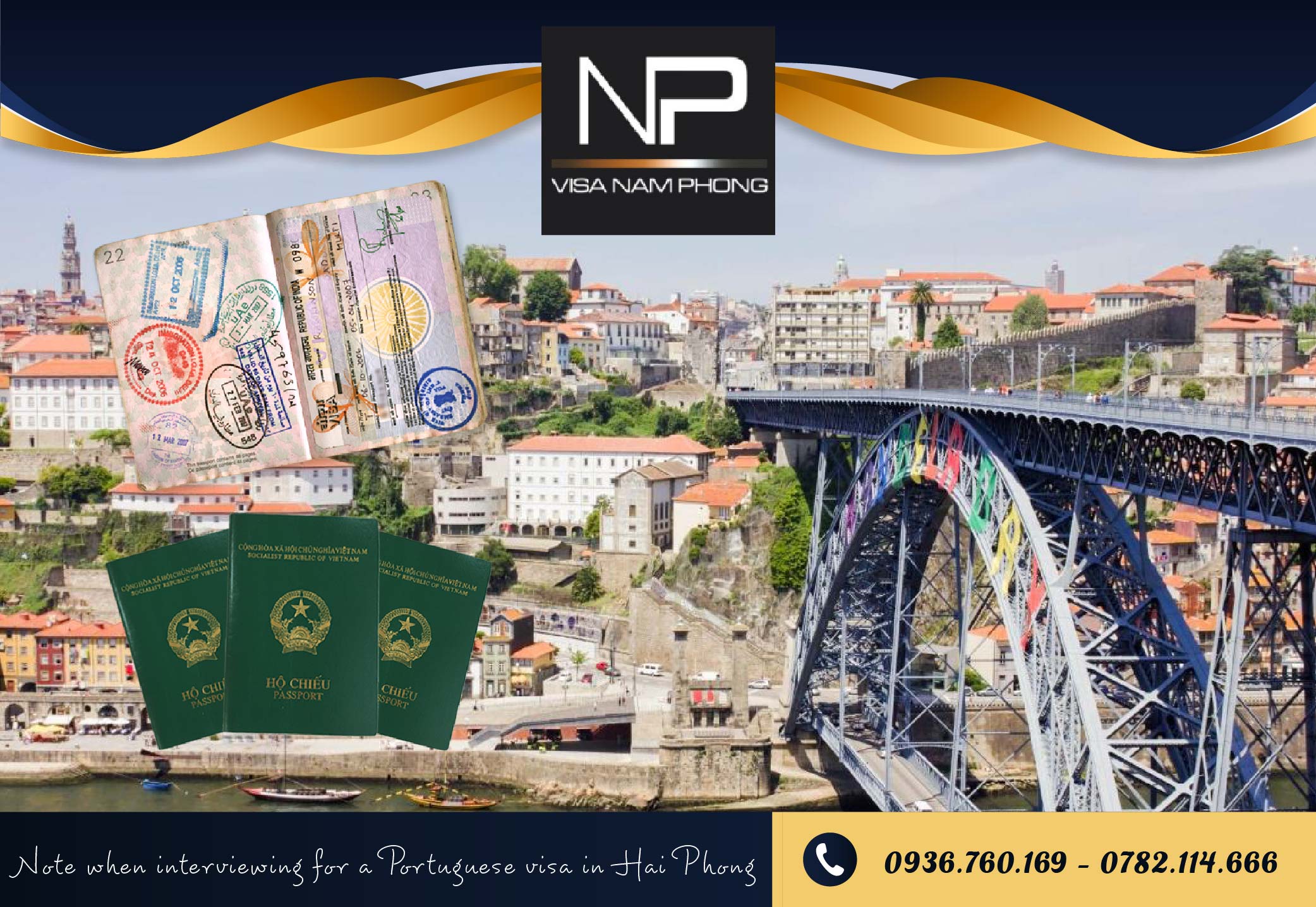 Prepare the papers in the standard standard file, carefully
All contents in papers must be absolutely correct. If you find any false information in the profile, depending on the severity, you may be denied a visa this time or even permanently not be granted a visa to Portugal.
Submit the application on time
You can apply up to 90 days in advance and 15 days at the latest from the departure date. Visa processing takes an average of 7 to 15 working days, however, it may take longer during the peak season, when the number of applicants is large.
Travel insurance
In order to successfully apply for a visa to Portugal, you must have travel insurance. This insurance is valid for the entire duration of your stay in Portugal, with a minimum liability of 30,000 Euro. In the worst case scenario, you may be denied entry into Portugal if you are unable to present valid insurance documents.
Respond calmly and clearly in interviews
As mentioned above, interview step is optional. However, if you are required to participate in this additional round, the interview will greatly affect the results of your visa application.
In order for this round to run smoothly and successfully, you should be calm and answer accurately and correctly to the center of the question, avoid giving out ambiguous information, causing doubts to the person directly interviewing.
After watching through Note when interviewing for a Portuguese visa in Hai Phong, you still have questions, please contact us.
Visa Hai Phong - Visa professional
Visa Hai Phong specializes in providing Visa services, visa extension in Hai Phong, we bring customers the best Visa services in the fastest time with the most appropriate cost.
Address: 631B Thien Loi, Vinh Niem Ward, Le Chan District, Hai Phong.
Hotline: 0936.760.169 - 0782.114.666
Email: This email address is being protected from spambots. You need JavaScript enabled to view it.