Note when interviewing for Russian visa in Hai Phong will help you understand more about the Russian visa application process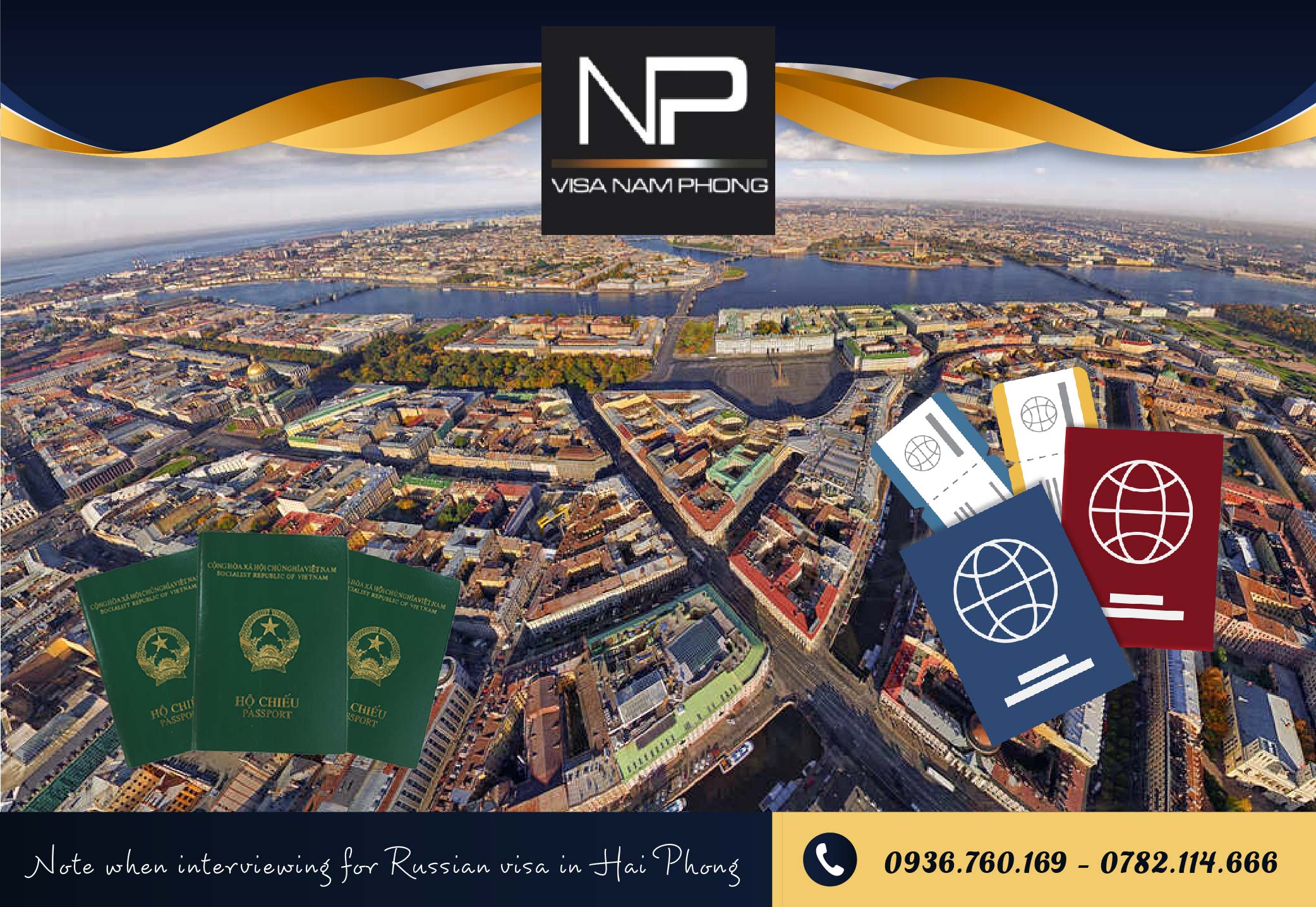 A typical feature of the Russian visa application process is the interview step. If the profile is a necessary condition, the Russian visa interview is a sufficient condition for you to successfully "buy" a visa to enter the country of birch. Here are some notes to help you get through the interview:

Prepare a complete profile according to regulations, with clear and transparent information.
Practice pre-interview questions to clarify your purpose in Russia, detailed schedules, language skills and other basic information.
Note the interview appointment and arrive on time.
Dress politely, ensure your confidence in front of the visa authority.
Respond to the interview with the right focus and must not deviate from the information in the profile you have submitted to apply for a Russian visa.
When preparing your visa application for Russia, in addition to note about the required documents according to the regulations of the competent authority, you should also note the working time as well as the processing time of the visa application.
Normally, processing time is about 1 month (equivalent to 20 working days), if you plan to go to Russia, you should prepare your application about 1.5 months before the trip. At the same time, you should also be aware of the time to receive results, as it is only about 1 hour on working days.
When applying for a visa to Russia, you must fill out an accurate and complete electronic form at the website
All costs when applying for a visa to Russia must be paid through a bank that the Russian Embassy or Consulate General in Vietnam has prescribed.
After watching through Note when interviewing for Russian visa in Hai Phong, you still have questions, please contact us.
Visa Hai Phong - Visa professional
Visa Hai Phong specializes in providing Visa services, visa extension in Hai Phong, we bring customers the best Visa services in the fastest time with the most appropriate cost.
Address: 631B Thien Loi, Vinh Niem Ward, Le Chan District, Hai Phong.
Hotline: 0936.760.169 - 0782.114.666
Email: This email address is being protected from spambots. You need JavaScript enabled to view it.