Because Vietnamese visas issued to foreigners have a long or short term depending on the type of visa, so when the visa is about to expire if the foreigner wants to stay in Vietnam, they can apply for visa extension. The additional extension period depending on the type of visa that the foreigner is using can be from 1 month to 12 months. Visa extension service for Chinese people in Hai Phong will help you understand more about the Vietnam visa application process for Chinese people.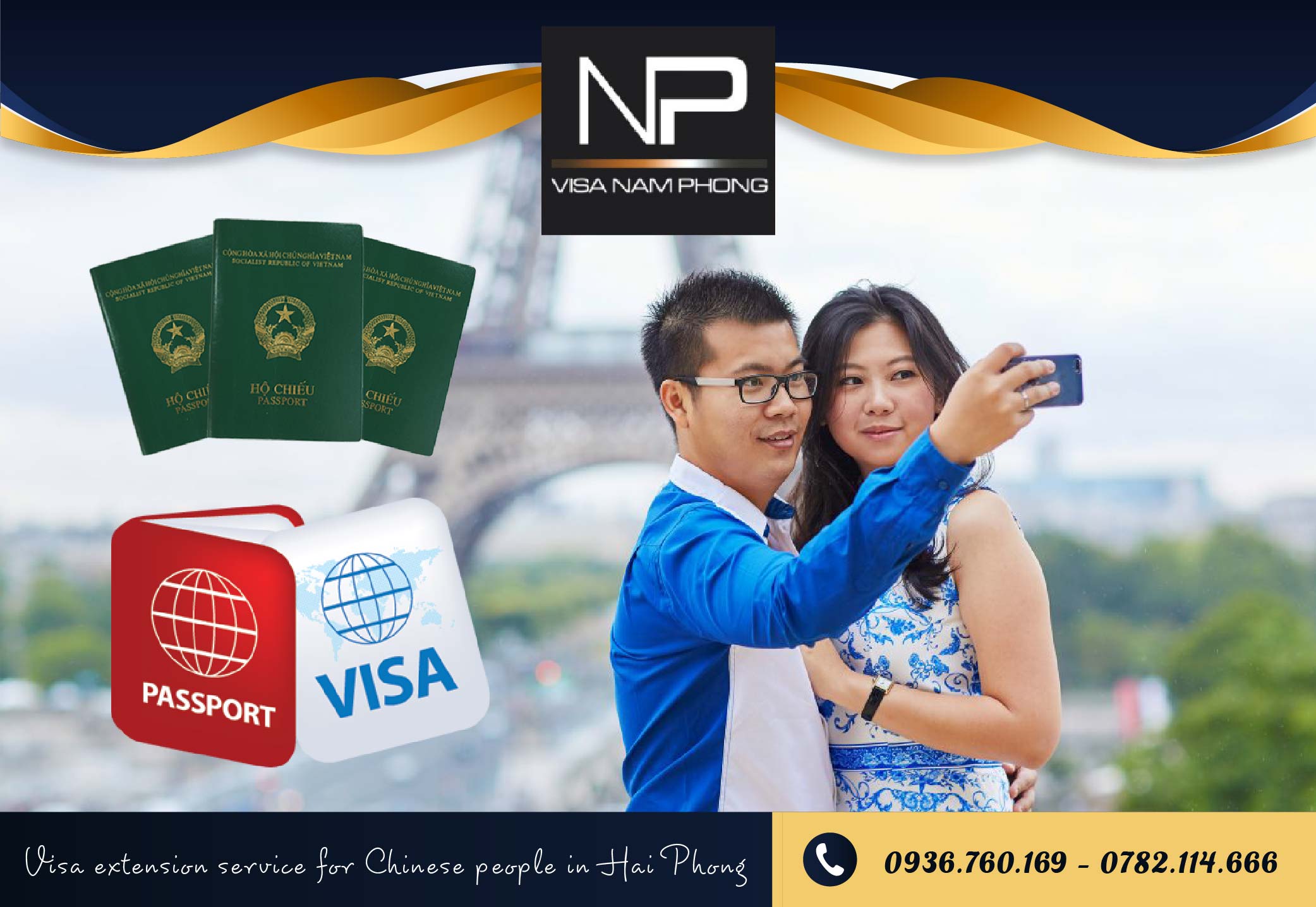 Chinese people who enter Vietnam with a visa for the right purpose can apply for visa extension and must go through inviting or guaranteeing agencies, organizations or individuals to complete procedures with the immigration authority. . Chinese agencies, organizations and individuals that invite or guarantee the Chinese to send a written request for Vietnamese visa extension with the visitor's visa to the nearest Immigration Agency.
1. An application for visa extension for Chinese people includes:
Original passport still valid as prescribed.
Old visa or temporary residence card (if applicable).
Application form for visa and temporary residence extension.
Confirmation of temporary residence by police of ward where foreigners temporarily reside.
Documents proving that the Chinese people have visa extension: investment certificate, work permit, certificate of exemption from work permit, proof of family relationship ...
Legal records of organizations, businesses and individuals sponsoring Chinese people.
2. Administrative procedure-implementing agency: The nearest immigration authority.
3. Implementation time: Not more than 05 working days from the date of submission of complete and valid dossiers.
4. Legal bases for visa extension for Chinese
*Note:
♦ The Chinese business visa extension application is only valid when your visa is still valid.
The Chinese in Vietnam need to apply for visa extension before the old visa expires.
♦ Application file for Vietnamese enterprise visa extension for Chinese people can change according to the request of the competent authority from different times
After watching through Visa extension service for Chinese people in Hai Phong, you still have questions, please contact us.
Visa Hai Phong - Visa professional
Visa Hai Phong specializes in providing Visa services, visa extension in Hai Phong, we bring customers the best Visa services in the fastest time with the most appropriate cost.
Address: 631B Thien Loi, Vinh Niem Ward, Le Chan District, Hai Phong.
Hotline: 0936.760.169 - 0782.114.666
Email: This email address is being protected from spambots. You need JavaScript enabled to view it.