Korean visa service in Hai Phong will help you understand more about the Korean visa application process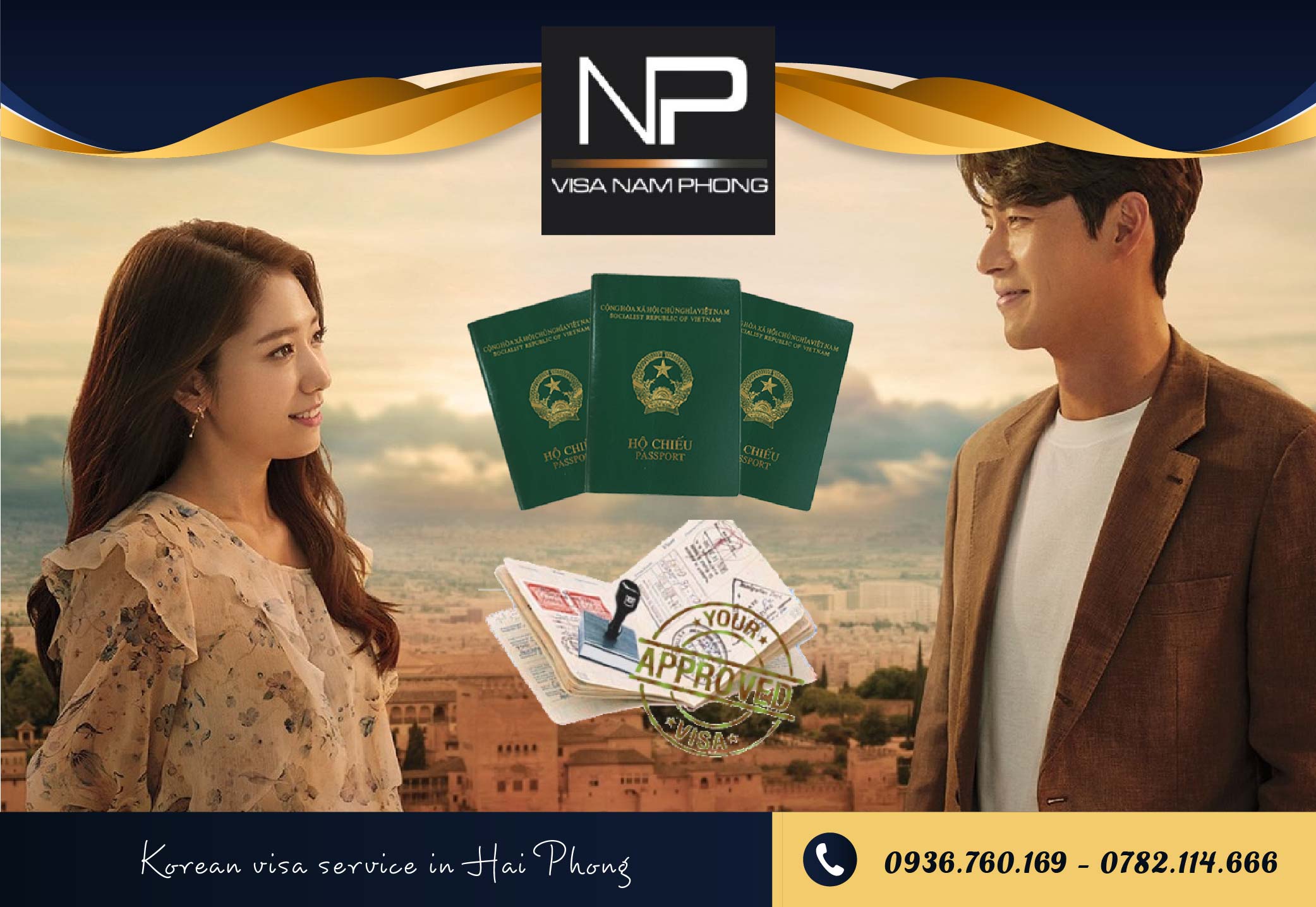 After Korea announced a new visa policy, the demand for a 5-year Korean visa, and a Korean tourist visa increased dramatically, making the number of visas filed at the Korean Embassy becoming increasingly overloaded.
Because of that, many people have given up because of so many problems:
Registration took too long to be applied
Tired of crowding and waiting
Headache of too much paper
Lack of updates and regulations of the Embassy
Weak profile, low pass rate
Choosing a Korean visa application service in an experienced and prestigious organization like Visana will help you completely solve the above problems. Korea tourist visa will be at your fingertips simple and fast.
Proof of identity:
Passport,
01 photo 4x6
Photo ID
Register marriage if traveling with a spouse
Proof of work when applying for a Korean visa:
Business registration, labor contract or copy state cq decisions. (Confirm payroll for the last 03 months).
If you are a business owner, you need to add a business license + statement of company account + Tax payment slip to the state budget for the last 3 months.
Demonstrate financial:
Savings book (copy) + confirmation of its balance in English (over 120,000,000 VND) sent 3 months before departure
Fixed assets (red book, car or equivalent value - notarized photo) - Not required
For children under 18 years:
Copy of birth certificate
Confirm school leave
A power of attorney from parents with certification of the ward commune for the third person in case of not traveling with the parents
Information provided with records:
Phone number visa applicant
Universities and colleges attended
Phone number of husband (wife), family member:
Note: In case of being exempt from financial proof when applying for Korean visa:
For customers who have traveled to the US, Canada, Australia, Japan, Europe
Customers are officials of state agencies
After watching through Korean visa service in Hai Phong, you still have questions, please contact us.
Visa Hai Phong - Visa professional
Visa Hai Phong specializes in providing Visa services, visa extension in Hai Phong, we bring customers the best Visa services in the fastest time with the most appropriate cost.
Address: 631B Thien Loi, Vinh Niem Ward, Le Chan District, Hai Phong.
Hotline: 0936.760.169 - 0782.114.666
Email: This email address is being protected from spambots. You need JavaScript enabled to view it.